THE CLEVELAND BROWNS SUCK.
SINCE THEY'RE LOOKING FOR A NEW HEAD COACH, AGAIN, I APPLIED FOR THE JOB.
I SENT THIS LETTER IN ALONG WITH A TRICK PLAY FOR EVERY REGULAR SEASON GAME.
WEEK 1: FLEA FLICKER
CLASSIC FLEA FLICKER, WITH THE PASS TO THE WIDEOUT ON THE STOP-N-GO
WEEK 2: SWINGING GATE
CHANGE UP THE FORMATION, MAKE IT LOOK LIKE A RUN TO THE SIDE LINE, THROW DOWNFIELD.
WEEK 3: TRIPLE PITCH OPTION
ONE MORE PITCH OPTION THAN NORMAL, ALLOWING A READ ON THE DE AND THE OLB.
WEEK 4: WHAT...?
GB ACTS CONFUSED WALKS TO SIDELINE. DIRECT SNAP TO THE RB, AND THEN OFF TO THE RACES.
WEEK 5: FAKE FUMBLE
QB AND RB FAKE AND YELL FUMBLE. HIT THE TE WHO RELEASES BEHIND THE DEFENSE.
WEEK 6: PITCH PASS
SET UP THE CLASSIC PITCH ON THE EDGE, THEN THROW IT OVER THE DEFENSE.
WEEK 7: SCREEN EDGE PASS
SET UP THE CLASSIC SCREEN, THEN HIT THE TE WHO IS BEHIND THE DEFENSE FOR THE BIG GAIN.
WEEK 8: SCREEN FAKE
WR FAKES THE SCREEN BY STEPPING BACK, THEN RELEASES FOR THE LONG BALL.
WEEK 9: DIRECT SNAP
GB PRETENDS TO MAKE A CALL WHEN THE SNAP GOES TO THE RB CATCHING DEFENSE OFF GUARD.
WEEK 10: FAKE SCREEN
WR STEPS BACK FOR A SCREEN WHEN THE BALL IS THROWN TO ONE OF HIS BLOCKERS TO SCORE.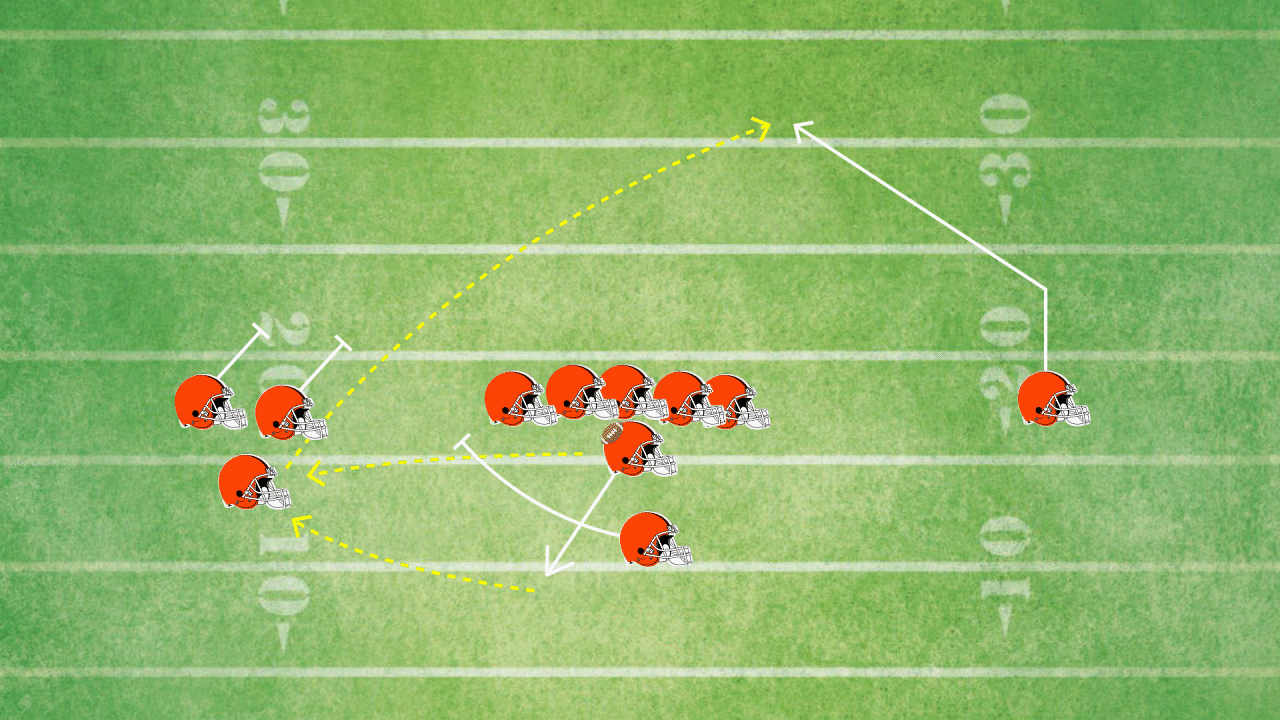 WEEK 11: SCREEN DOUBLE PASS
RUN THE SCREEN TO GET THE DEFENSE TO PURSUE, THEN THROW WHERE THEY AREN'T LOOKING.
WEEK 12: STUPID BOUNCE
BOUNCE PASS OFF THE TURF TO THE WR, WHO PRETENDS IT'S DEAD, THEN THROWS LONG.
WEEK 13:
RUN CROSSING ROUTES, THEN HAVE THE RECEIVER LATERAL BACK TO THE CROSSING ROUTE.
WEEK 14: DOUBLE REVERSE PITCH PASS
CLASSIC DOUBLE REVERSE TRICK PLAY WITH A TWIST. A PASS TO THE SIDELINE.
WEEK 15: STACK AND PACK DOUBLE PASS
FAKE A HEAVILY PROTECTED SCREEN, THEN TOSS OVER THE TOP FOR THE SCORE.
WEEK 16: HIDE-THE-MAN
WIDEOUT WALKS TOWARDS THE SIDELINE LIKE IS SUBBING. GOES LONG. CELEBRATION DANCE.
I AM STILL WAITING TO HEAR BACK.